Calendula Pills (Botanitas Caléndula)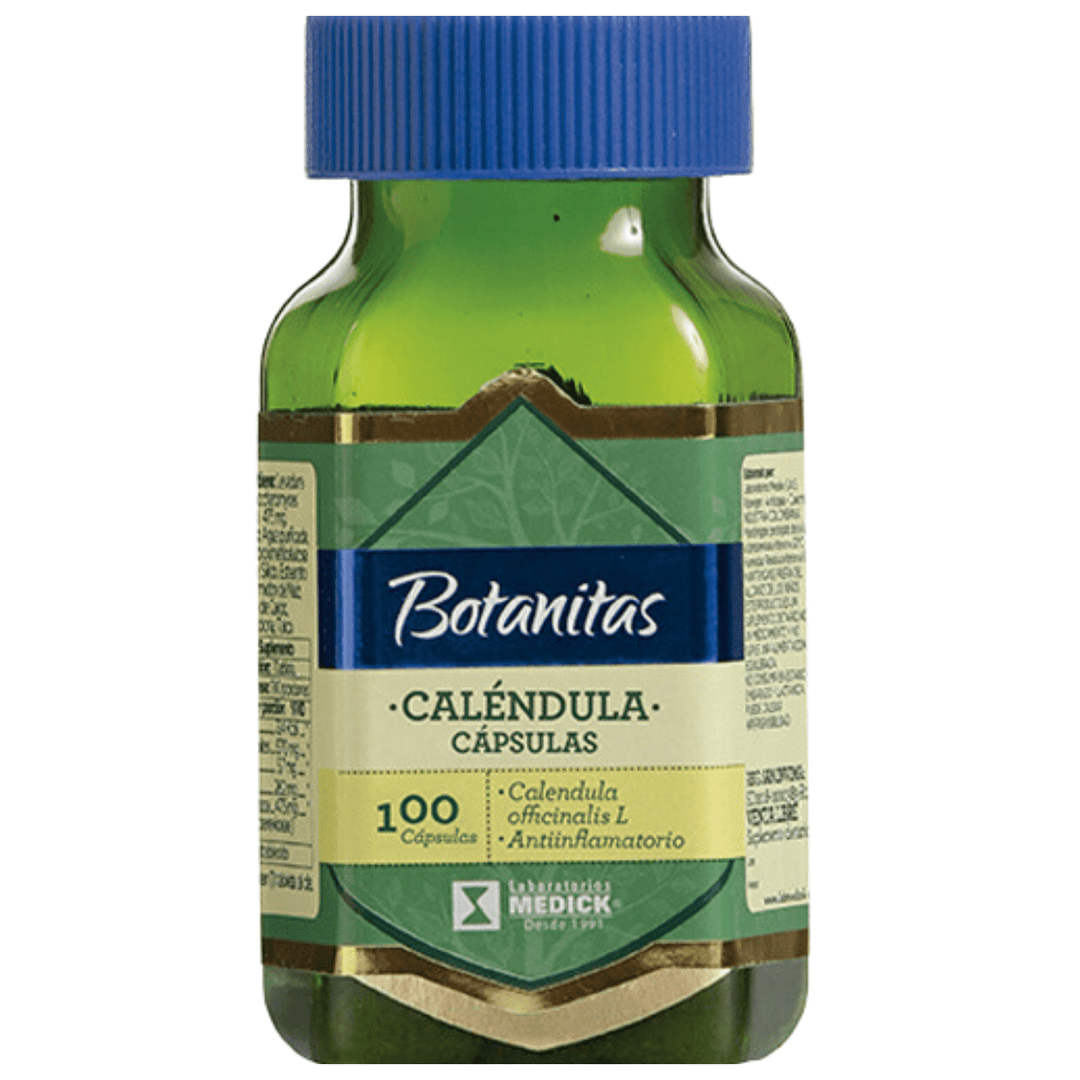 (Botanitas Caléndula)
Marigold possesses multiple properties and benefits for overall bodily and skin health. One of its primary and well-known benefits is its healing ability. Thanks to its rich content of carotenoids and flavonoids, it strengthens the skin, protecting it from external aggressions and increasing collagen production.
It also aids in reducing digestive problems and the pains associated with the menstrual cycle. It prevents and treats spasms that women experience, thanks to the presence of flavonoids and their ability to improve circulation, while also reducing digestive issues such as indigestion and alleviating vomiting.
Therapeutic Use: Anti-inflammatory.
Composition: Each tablet contains 500 mg of dried marigold powder.
Dosage: Take 3 tablets per day, one before each meal.
Contraindications: Pregnancy, lactation, and children under 15 years of age.
FREE SHIPPING WITHIN USA ON ORDERS OVER $75!

We offer FREE regular shipping in the USA. If you prefer you can choose a different shipping method available for an additional cost.
Returns and Exchanges
If you are not satisfied with your purchase, you may return the item within sixty (60) business days of the purchase. Regular priced items qualify for returns or exchanges. On SALE items do not qualify for returns or exchanges. See details* (Return Policy)